Pharmacovigilance internship training with stipend at hyderabad
Published: October 08 for
Arjun Reddy
Certification & 100% Placement
training
Programme In
pharmacovigilance
On Oracle Argus Safety Database 7.0.3
Gratisol Labs is a Software Development and Training Organization. We specialize in developing various Job Oriented Training programs primarily focusing towards Clinical Science, Health care and SAS Reporting Practices. We help professionals and students to opt for the best career pathway per their education. GRATISOL LABS Staff and Professional advisors bring their scientific, regulatory and informative management experience to deliver timely, accurate, cost-effective programs, which will help its users to apply the learning direct into business.
LEARNING'S FOR JOB
Technical learning's:
Extensive knowledge of drug safety and drug development process and procedures
In-depth knowledge of coding principles, submission criteria, regulatory timeline requirements, technical requirements and guidelines
Extensive knowledge of US and ICH safety reporting regulations and guidelines.
Good understanding of IND safety reports, 21 CFR part 11 and HIPPA guidelines.
Performed triage, evaluation and processing of adverse event reports from post marketing and clinical sources in accordance with FDA and ICH guidelines
Working knowledge pertaining to MedDRA and WHO Drug dictionaries.
Proficient in data entry and excellent knowledge of ARGUS safety database.
HANDS ON EXPERIENCE:
1. Medical Record Extraction
Extracted relevant Medical Data from the Medical Information provided and entered data into company case template of the case.
2. Triage
Reviewed Adverse event Cases and Performed Triage
Reviewed cases for minimum criteria, determine clock start date of case and due date for case and determine type of case.
3. Case Processing
Reviewed SAE Report forms.
Created the case in the safety data base (Safety database screens developed In House)
Performed data entry into given drug safety database screens and written narratives
4. MedDRA Coding
Applied knowledge on MedDRA coding for issuing queries for all discrepancies found while coding on situational case scenarios on following concepts
Investigator Brochure/Labeling/coding information for Coding
Coding convention
Regulatory status-MSSO
Ambiguous laboratory data
Missed Concepts for MedDRA coding
Hierarchy in MedDRA coding and grading of AE
5. Case Narratives
Generated well written, concise and accurate narratives for both serious and non-serious cases.
6. Drug Safety Database and Software
working knowledge pertaining to the functionality and features of Drug Safety database (Oracle Argus).
7. SAE Reconciliation
Reviewed SOP for Reconciliation of the Serious adverse event database and SOP for Procedure description for SAE reconciliation
Reconciled serious adverse events reported during the conduct of a clinical research trial in the clinical database with serious adverse events (SAEs) recorded in the Safety Database.
Performed reconciliation to assure that serious events are accurately captured, and interpreted.
Eligibility:
Bachelor's, Master's, or PhD, MBBS/ MD/B.D.S /M.D.S/ B.A.M.S / B.H.M.S /B.P.T/ B.Tech (Biotechnology / Pharmaceutical Science) / B. Pharm /M.Pharm /BVSC / B.Sc. (Nursing) / B.Sc./M.Sc, M.Pharmacy, M.Sc /MA (Statistics) and all professionals working with Pharmaceutical companies, CROs and Hospital.
internship
WITH STIPEND:
The Internship conducted at GRATISOL LABS Provides Internship with Stipend .Relocation is required to participate in Internship program. The Student enrolled in this training will be exposed to various real-time exercises exercise scenarios perform at job in part to real-time and industry standards. At the end of the Internship program, the student will have to write a final objective exam for getting certified & Placements.
Upon completion of the training cum internship program each Intern will be provided with a course completion certificate and Post Assistance Training Program. This program includes job preparation support kit (Sample resumes, narrative preparation process and mock interviews with experienced Domain Expert Professionals).
RELOCATION is required for Internship Job Programme
CAREER PATHWAYS:
Drug Safety Associate, Drug Safety Scientist Case Processor, Triage Specialist, Narrative Writer, Medical Record Extractor, Senior Drug Safety Associate, Medical Reviewer.
DSA Jobs Titles hired by Pharmaceutical Companies:
• Triage - Job Title - Triage Processor
• Data Entry - Job Title - Data Entry Specialist
• Case processing - Job Title - AE Case Processor
• Medical Review - Job Title - Medical Reviewer
• Narrative writing - Job Title - PSUR / Patient Safety Specialist
• Medical Extraction - Job Title - Medical Record Extractor
GRATISOL LABS is offering Pharmacovigilance Internship Stipend Program on Oracle Argus Safety Database 7.0 by Industry Experts from Merck, Cognizant, Accenture, Techmanhindra & Novartis, Paraxel, Quintiles, TCS etc..
Certification & Placements
100% Placement Assistance will be provided on successfully completion of Pharmacovigilance Practical Training Program.
For more information, please contact Gratisol Labs at training@gratisol.com
Venue For Demo:
KVR Enclave, 2nd Floor, #207, Ameerpet, Near Satyam Theatre, Above ICICI Bank, Ameerpet,
, Hyderabad.
.
Contact No's-8885198390,9705790302
Contact Details:
Dr.Kunal Singh
Medical Director
8885198390
Write review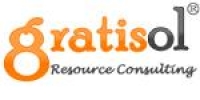 Pharmacovigilance internship training with stipend at hyderabad
Write review
Leave your comments on this ad
Offensive messages and spam will be removed