Advertisement


Medical coding certification @cpc training with assured placements in hyderabad ameer
Published: September 29 for
Arjun Reddy
Medical
Coding
certification
Training Institute For CPC,CPC-H.CPC-P & COC with 100% Placements :Hyderabad Ameerpet.
Advanced Medical
coding
Certification With 100% Assured Placements:
GRATISOL LABS is a fast growing organization providing Medical Coding, Medical Billing
Services
to Clients all over the World. We have expertise in proving services using ICD 9/10, CPT, HCPCS with excellent accuracy following all current guidelines. We can provide Medical Coding Services following your payer specific guidelines too.
Gratisol Labs is also a leading Training and Recruitment Center located in
Hyderabad,
, Bangalore & Chennai and provides Classroom and Online programs in Medical Coding and Medical Billing, CPT CPC Certification Training Program With 100% Placement Guarantee Support.
Gratisol Labs strives to provide "Excellent services" and also to "develop careers" for life science students in the Health Care KPO.
Advanced Medical Coding Certification training is provided by "Gratisol Labs " exclusive for candidates with NURSING, BDS, BPT, Nursing, BHMS, BVMS, BSMS, B.Pharm, Bsc Anatomy, Physiology, Biochemistry, Microbiology, Botany, Zoology, Biotechnology, B.Tech Biotechnology. This comprehensive Medical Coding and Billing course is aimed at students planning to clear the AAPC - CPC and AHIMA - CCA, CCS exams.
Excellent Opportunity For Life Sciences, Pharmacy,Nursing & Medical Professionals - Start Rewarding Career with Excellent Packages of 2.4-3.5 Lakhs Per Annum.
Gratisol Labs Provide The Following Courses.
• 3 months internship available after training in Medical BPOs.
• Own Medical Coding live projects
• Highest Placement record across all training institutes
• Industry SOPs based training
• Trainers with minimum 5 years experience
• 24 hours access to application lab
Certification & Placements:
• Guaranteed Results for CPC Certification Program Will be provided for the Candidates.
• 100% Guarantee Placement Support Will be Provided After the Successful completion of the Training.
INTERNSHIP WITH STIPEND:
The Internship conducted at Gratisol Labs Provides Internship With Stipend .Relocation is required to participate in this Internship program. The Student enrolled in this training will be exposed to various real-time exercises, scenarios perform at job as per real-time and industry standards. At the end of the Internship program, the student will have to write a final objective exam for getting certified & Placements.
RELOCATION is required For Internship Job Programme
We are certified members of American Academy of Professional Coders.
Prepares you to perfection to pass national medical coding certification exams
AAPC - CPC / AHIMA - CCA Exam Preparation
COC /CPC-P,CEDC,CPB Certification Exam Preparation.
Course Modules:
Part – 1 Language of Medicine
• Basic Medical Terms
• Root
• Prefix
• Suffix
• Combining forms
• Anatomy
• Physiology
• Pathology
• Procedures
• Lab Test
Part – 2 Diagnosis Coding (ICD – 9 CM)
• ICD – 9 CM (International classification of diseases – Advanced)
• ICD – 10-PCS .
• ICD – 9 CM, ICD10-PCS Chapter 1-17
• V Codes and E Codes – Supplementary coding
Part – 3 Procedure Coding (CPT and HCPCS)
• CPT 4 (Current Procedural Terminology - Advanced )
• Evaluation and Management
• Anaesthesia
• Surgery
• Radiology
• Pathology and Laboratory
• Medicine
• Modifiers
• HCPCS (Healthcare Common Procedure Coding System – Advanced)
Part – 4 Reimbursement Methodologies
• Introduction to Medical Billing
• Medical Billing Forms
• National Correct Coding Initiatives, Centers for Medicare & Medicaid Services (NCCI, CMS)
• National and Local Coverage Determination
Part – 5 Compliance
• HIPAA Overview
• Privacy, Confidentiality, Legal and Ethical issues in Medical Billing
Practice Session (2000+ Exam Preparation Questions)
Exercise 4 – Pre assessment
Exercise 5 – Self Assessment
Exercise 6 – Case Report Coding
• Evaluation and Management Reports (E/R)
• Anaesthesia Reports
• Surgery Reports
• Radiology reports
• Lab and Pathology Data
• Discharge Summaries
Exercise 7 – Pre final Test With 50 Mock Test For CPC Certification.
• Mock – 1
• Mock – 2
• Mock – 3
FINAL TEST (AMCB Certification from Gratisol Labs)
Live Project Training with Internship will also be provided in Medical BPOs.
Covers the complete syllabus and meets requirements for both the AHIMA and AAPC certification exams, including the CCA, CPC, and CPC-H. As a certified coder, you will be in high demand in the job market.
Instructors with Onsite/Real time experience and Certified in the field.
Instructors have "been there, done that" and know not only what it takes to create career opportunities in your field of interest but also how you'll be able to apply your industry-current education once you make your move.
Career-focused training programs with concentrations to help you build relevant credentials
In today's competitive job market, advanced education can be an excellent way to enhance your qualifications to pursue your professional dreams. At Gratisol Labs we offer certification training to help students add to their credentials by acquiring applicable, real-world knowledge and skills in their field of interest.
Special Batch For GULF - AMCB, GULF - CCP 10, GULF - AAPC AHIMA EXAM PREPARATION For CPC & COC Certification With Placement Opportunities In Gulf,Dubai & UAE Countries.
AAPC, AHIMA Certified Medical Coders are in massive demand all over the World especially in Gulf/ UAE. The salary package and career growth is very high and impressive for certified medical coders than for non certified medical coders. Gratisol Labs is Resource Consulting for providing the Placements in UAE, Qatar, Dubai & Gulf countries.
Mode of training- Instructor Led Class room/ Online Training
Eligibility:
Applicants are recommended to have one of the following Life Science degrees: Bachelor's, Master's, or PhD, MBBS/ MD/B.D.S /M.D.S/ B.A.M.S / B.H.M.S /B.P.T/ B.Sc Nursing. B.Tech (Biotechnology / Pharmaceutical Science) / B. Pharm /M.Pharm /BVSC / B.Sc. (Nursing) / B.Sc./M.Sc, M.Pharmacy, M.Sc /MA (Statistics) and all professionals working with Pharmaceutical companies, CROs and Hospitals.
(ASK FOR A FREE DEMO-Call & Enroll Your Name: Mob-8885198390)
For more information, please contact Gratisol Labs at training@gratisol.com.
Venue For Demo:
KVR Enclave, 2nd Floor,
#207, Ameerpet, Near Satyam Theatre,
Above ICICI Bank, Ameerpet, Hyderabad.
Advertisement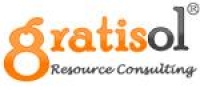 Medical coding certification @cpc training with assured placements in hyderabad ameer
Write review
Leave your comments on this ad
Offensive messages and spam will be removed