Best sas clinical training in hyderabad
Online
training
- SAS
clinical
(Base SAS and Advance SAS) with Live Project:
BioMed Informatics Medwin Hospitals
(Established in the year of 2000)
BioMed Informatics Medwin Hospitals is a leading Clinical Research organization offering trainings since the year of 2000 that are helpful for Life Sciences/Pharmacy students to enter into IT Companies and Pharma, Biotech, CRO industries.
Statistical analysis plays a predominant role in finding the safety and efficacy of a drug in Clinical Research. It is very difficult to draw a concrete conclusion from Clinical Research because of inherent differences between two individuals and also from group to group. The extent of this variability in a character is by way of chance, i.e., biological or normal is revealed by statistical methods. Interpretation, drawing conclusions and recommendations play a major role in Clinical Research.
Globally most of the Companies representing IT, Pharmaceutical, Biotechnology, SMO and Contract Research Organizations (CRO) have relied on SAS to interpretate the data in Clinical Research.
Certification:
Course Certificate & Job Experience Certification will be provided by BioMed Informatics Medwin Hospitals a Multi Speciality Hospital,
, Hyderabad.
. Certificates would be awarded at the end of the program.
Features:
• Web based classroom
• One faculty/student
• Placement support
• Regular/Fast track/Weekend batches
• Flexible timings
• Training Mode: Skype/Teamviewer
Our candidates employed in Novartis, Quintiles, Parexel International (India) Pvt Ltd, MakroCare, Synowledge, Global Hospitals, Apollo Hospitals, NIMS, Glenmark Pharmaceuticals Ltd, Jubilant, Reliance Life Sciences, Shantha Biotechnics Ltd, Mahindra Satyam, SMO Clinical Research (I) Pvt Ltd, Pioneer Corporate Services Inc-USA, ICMR, AstraZeneca-UK, Texas Woman's University-USA and many more…
Interested candidates are kindly requested to fill the enquiry form in the website www.biomedlifesciences.com for further information.
Contact:
G.V.L.P. Subba Rao
BioMed Informatics (Established in the year of 2000)
Medwin Hospitals B Block, First Floor,
Nampally, Hyderabad-500 001, India
Phone: 040 - 40209750
Website: www.biomedlifesciences.com
Course Curriculum
SAS Modules:
? SAS / BASE
? SAS / STAT
? SAS / REPORT
? SAS / ODS
? SAS / GRAPH
? SAS / ACCESS
? SAS / CONNECT
? SAS / SQL
? SAS / MACROS
? LIVE SAS CLINICAL PROJECT
SAS / BASE
• Introduction to SAS System & Architecture
• SAS Windowing Environment
• SAS Libraries
• Variables & SAS Syntax Rules
• Data Step and Proc Step
• Titles & Footnotes
• Proc Print Statement
• Proc Print Options
• Set Statement
• Dataset Options
• Options Statement
• Types of Input Statements
• Infile Statement With Options
• Keep, Drop and Rename Statements
• Update Statement
• Modify Statement
• Merging Concepts
• Interleaving Concept
• Logical Variables
• Retain Statement
• Formats and Informats
• Conditional Statements
• SAS Functions
• Do Statement
• Randomization
BASE SAS PROCEDURES
• Proc Sort
• Proc Append
• Proc Transpose
• Proc Contents
• Proc Format
• Proc Import
• Proc Export
• Proc Compare
• Proc Copy
• Proc Options
• Proc Forms
• Proc Datasets
• Proc Printto
• Proc Calendar
BIOSTATISTICS
• Introduction To Biostatistics – Clinical Applications
• Frequency Distribution Of Clinical data
• Clinical Data Presentation
• Measures Of Centering Constants
• Measures Of Dispersion
• Normal Distribution
• Null Hypothesis / Alternate Hypothesis
• p – Value Interpretation
• Sampling Variation
• Probability Concepts In Clinical Trials
• t-Test – Pharma Applications
• Chi Square test – Adverse Event Analysis
• Correlation & Regression – Estimation Analysis
• ANOVA – Efficacy Analysis
SAS / STAT (DATA ANALYSIS)
• Proc Means (mean, median, std, n, var, cv, range, q, q3, qrange, p50)
• Proc Univariate
• Proc Summary
• Proc TTest (Paired and Unpaired)
• Proc Anova (One Way, Two Way and Manova)
• Proc Glm
• Proc Freq
• Proc Chisq
• Proc Corr
• Proc Reg
SAS / GRAPH
• Proc Plot
• Proc Gplot
• Mutliple Plots & Overlay
• Symbol Statement
• Title and Footnote Statements
• Proc Chart
• Proc Gchart
• Vertical, Horizontal, Pie
• Group, Subgroups
• Proc G3D
• Proc Gprint
• Graph-N-Go
SAS / REPORT
• Proc Report
• Column Statements
• Break/Rbreak Statements
• Compute Statement
• Frequency Procedure
• Proc Tabulate
• One-Dimensional Tables
• Two-Dimensional Tables
• Summary Statistics
• Proc Summary
SAS / ODS
• ODS Statements
• ODS Options
• Using ODS to Create HTML, PDF, RTF
• Proc Template
• Proc Report with ODS
SAS / SQL
• Introduction to SAS/SQL
• Proc Sql Statements
• Proc Sql Options
• Set Clause
• Where Clause
• Order by Clause
• Group by Clause
• Having Clause
• Distinct Clause
• Formatting Output
• Case Expression and Conditional Logic
• Sql Set Operators
• Joins in Sql
• Creating ,Populating & Deleting Tables
• Alter Table Statement
• Renaming A Table & Columns
• Changing Column's Length
• Aggregate Functions
• Pass Through Facility
SAS / MACROS
• Macro Concepts
• Macros And Macro Variables
• Creating Macro Variables
• Using Macro Variables
• Invoking A Macro
• Passing Arguments to Macros
• Macro Quoting Functions
• Macro Options
• Macro Expressions
• Macro Character Functions
• Macro Interface Functions
SAS / ACCESS
• Import & Export Procedures
• Proc Access
• Worksheet Statement
SAS / CONNECT
• Cimport Procedure
• Cport Procedure
• Using Select Statement
LIVE SAS CLINICAL PROJECT
You will be extensively involved in:
• Extracting the data from various internal and external databases (Oracle, MS Access, Excel spreadsheets) using SAS/ACCESS, SAS/INPUT
• Developing programs for converting the Oracle data into SAS datasets using SQL Pass Through Facility
• Clinical trial data analysis with different Statistical Procedures
• Using various statistical procedures to find out the efficiency of the drug as per 21 CFR USFDA Guidelines
• Interpretation of p-value and drawing conclusions
• Assigning subjects to different treatment arms with SAS Randomization Programs
• Creating the reports using the SAS procedures and using ODS statements to generate different output formats like HTML, PDF, RTF and excel to view them in the web browser
• Creating the statistical reports using Proc Report, Proc Tabulate and SAS Macro
• Thorough understanding of Protocol, Statistical Analysis Plan (SAP)
• Analyzing the data and creating tables according to the Statistical Analysis Plan (SAP)
• Generating the demographic tables, adverse events and serious adverse events reports
• Using the SAS procedures (MEANS, FREQ, SUMMARY, TRANSPOSE, TABULATE, REPORT etc) and SAS/STAT procedures (REG, CORR, GLM, ANOVA and UNIVARIATE etc.) for summarization, cross-tabulations and statistical analysis
• Manipulation of SAS datasets using SET, MERGE, UPDATE, MODIFY and Conditional statements
• Generating Graphs and Figures using PROC CHART, PROC GCHART, PROC PLOT, PROC GPLOT and Graph-N-Go
• Validation and QC of the efficacy and safety tables
• Using PROC EXPORT and Export wizard to Transfer SAS data to external data sources
• Providing programming support for the creation and maintenance of programs used in Data Management, Data Validation, Data Cleaning and Statistical Report Generation
• Extensive Applications in SAS/SQL, SAS/ACCESS, SAS/CONNECT and SAS Macros
• Generating Tables, Listings, Figures/Graphs (TLFs or TLGs)
• Working with datasets such as DM (Demographics), LB (Laboratory), MH (Medical History), AE (Adverse Events), VS (Vital Signs), CM (Concomitant Medication)
• Manipulation and Reporting of clinical data using PROC SQL
• Extensive programming in writing and debugging the Macro routines and applying Macro variables in SAS program
• CDISC Standards (SDTM, ADaM, LAB, ODM)
• Live SAS Clinical Projects
Write review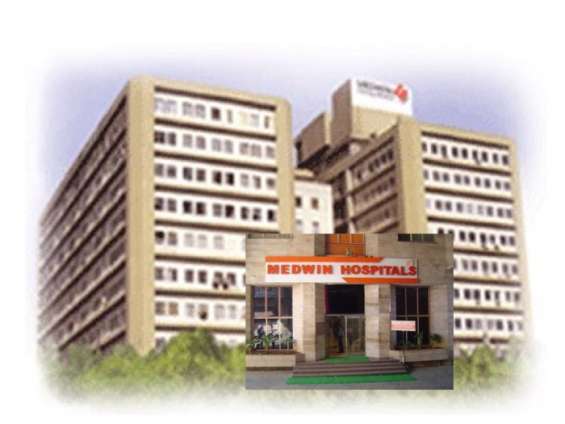 Best sas clinical training in hyderabad
Write review
Leave your comments on this ad
Offensive messages and spam will be removed